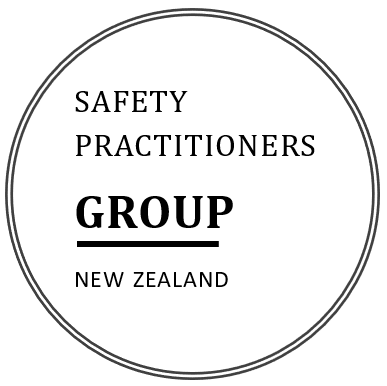 The Safety Practitioners Group is a new subgroup of the Transportation Group dedicated to promoting safe system thinking, increasing awareness of the Safety Practitioners' role in the industry, and assisting professionals in developing their proficiency in road safety best practice.
The group formed in 2023 to address a gap in our industry's technical interest groups for practitioners who work in the road safety area. With the greater emphasis on New Zealand's road safety strategy, this sub-group aims to facilitate links between the wider industry with local and central government, and to share the latest industry guidance, best practice, and innovations with our members.
Membership is open and accessible to any Transportation Group members with an interest in road safety.
Our objectives are to:
embed safe system thinking across the design, operation and maintenance of the transport network
promote the role of Safety Practitioners and the understanding of their role in the industry
support those working in the transport profession to build capability in road safety best practice
We will achieve these objectives by:
providing a forum for discussion and exchanges in best practice
shaping and advocating for best practice in road safety and safe system audits
connecting industry with central and local government.
representing our members as an industry stakeholder, especially to assist central and local government in developing advice and industry guidance
developing best practice examples and guidance to supplement national standards where gaps are identified
proactively providing input into the development of professional recognition for Safety Practitioners
responding as an industry voice on new policy and approaches to enhancing capability in safety auditing, assessments, and advice
being a rational voice promoting road safety and providing an advocacy role nationally
How we work:
providing direction, organising workshops for interactive discussions and sharing information
encouraging members to attend the Transportation Group Conference to present papers on road safety topics
aligning with other industry organisations, including Trafinz and the Australasian College of Road Safety NZ Chapter
The Safety Practitioners Group committee includes:

Gemma Dioni
Marcus Brown
Melanie Muirson
Mike Pilgrim
Nick Marshall
Renata Gomez
Shane Binder
Steffan Thomas
Membership is open and accessible to any Transportation Group members with an interest in road safety.
To join the Safety Practitioners Group:
if you are not yet a member of the Transportation Group, you can choose to join Safety Practitioners for free while joining the Transportation Group.
existing Transportation Group members can join Safety Practitioners for free by emailing membership@engineeringnz.org with the subject line "Join Safety Practitioners Group"