Keep an eye out for details of the 2019 conference, to be held in Wellington on March 3rd-6th!
Check out the conference website at:
The 2018 conference was held 21-23 March in Queenstown (Tāhuna), the adventure capital of New Zealand. Over 200 professionals attended the annual event, which has been running for more than 40 years. The conference is a unique opportunity to network and share ideas across our diverse and wide-ranging industry.
The topic for this year's conference was "Then. Now. Tomorrow".  Congratulations to the following winners:
Best Young Author
The Future of Transport: Autonomous Vehicles?
Danielle Gatland, MRCagney
ITENZ Best Student Paper
Modelling disrupted networks: Review modelling simulators
Dana Abudayyeh, University of Canterbury
Best Practice Paper
Waterview Tunnel: Assessing the Early Impacts
Andy Hooper, Auckland Motorway Alliance
Highly Commended Research Paper
Intelligent Transportation Engineering: What is Needed?
Emeritus Professor Alan Nicholson, University of Canterbury
Best Research Paper
Justice test for public transport investments
Stuart Donovan, Veitch Lister Consulting
AA Award for Best Conference Paper
Justice test for public transport investments
Stuart Donovan, Veitch Lister Consulting
Best abstract presentation
Bridging Taipa | Hapu led regeneration
Jim Sephton, NZ Transport Agency
People's Choice Award – Poster
Reclaimed Asphalt Pavement and Contaminant Leachate
Karen Peters, University of Auckland
People's Choice Best Award – Oral
Going Multi-Modal
Claire Pascoe, NZ Transport Agency
People's Choice Award – Roundtable
Examining the Barriers to Cycling in Minority Communities
Tegwen Atkinson
Thanks to those who joined us at the conference and soaked up what Queenstown had to offer! For conference papers, presentations and photos, go to:
http://www.tgconference.co.nz/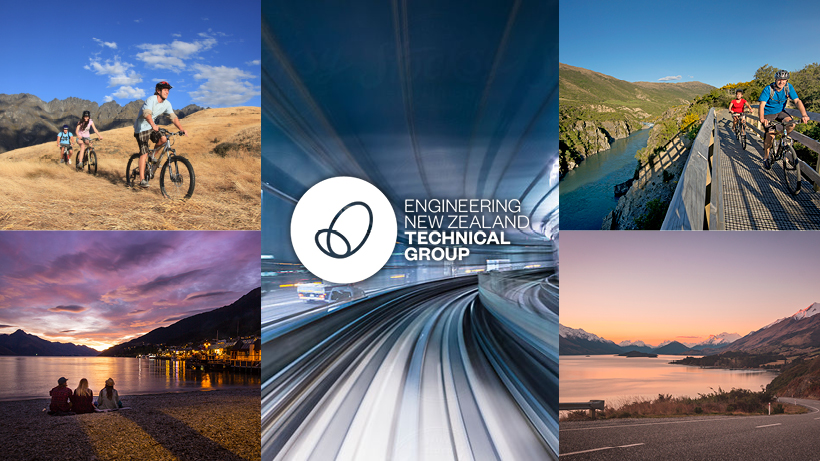 Further Information
For further information about attending, presenting or sponsoring future conferences, visit the website or contact Glenda Harding on 03 352 5598 or glenda@hardingconsultants.co.nz
Papers from previous conferences are usually available. These can be found in the archive section of the conference website (www.ipenztgconference.co.nz) or on the below links:
2015 Papers – 22-24 March 2015, Christchurch
2014 Papers – 23-26 March, Wellington
2013 Papers – 14-16 April, Dunedin
2012 Papers – 18-21 March, Rotorua
2011 Papers – 27-30 March, Auckland
2010 Papers – 14-17 March, Christchurch Town Hall
2008 Papers – 2-5 November, Puke Ariki, New Plymouth
2007 Papers – 10 October, Sebel Trinity Wharf, Tauranga
2006 Papers – 11 October, Rydges Lakeland Resort, Queenstown
2005 Papers – 7 September, Hyatt Regency, Auckland
2004 Papers – 8 September, St James Theatre, Wellington
2003 Papers – 17 September, Hotel Grand Chancellor, Christchurch
2002 Papers – 25 September, Grand Tiara Hotel, Rotorua
2001 Papers – 12 September, Sky City, Auckland