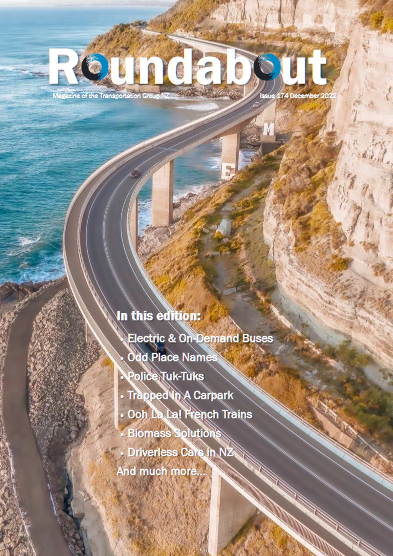 In this edition:
• Electric & On-Demand Buses
• Odd Place Names
• Police Tuk-Tuks
• Trapped In A Carpark
• Ooh La La! French Trains
• Biomass Solutions
• Driverless Cars in NZ
And much more…
Feedback and contributions welcome.
Contributions to Roundabout or Mini-Roundabout are welcome and should be sent to the Editor at the contact details below. Industry-related advertising (e.g. vacancies, industry events) is published free of charge.
Contributions are typically required by the 10th of the month of publication (which is usually the 15th).  Opinion pieces or photographs are welcome, as well as technical articles of interest to members.
Daniel Newcombe
daniel.newcombe@at.govt.nz