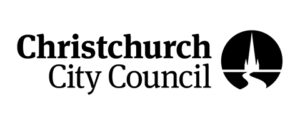 Real Time Operations Engineer
At the Christchurch City Council, we are driven by our passion for creating a better future and right now, we are looking for a new Transport Real-Time Operations Engineer to join the team.
The Christchurch Real-Time Operations unit is a small group of technology and operational professionals dedicated to continual improvement of the traveller's experience across the greater Christchurch City region. We are looking for a highly motivated individual who will enjoy engaging in the operations and technology section of the transport industry.
We offer a large and busy professional work environment at the Council and a future in continually evolving transport technology and Operations. Daily, you get to positively affect the lives of thousands of travellers and whole communities across our greater Christchurch region.
What will you do?
Operate and manage the network of intersection and on-road technologies in real-time across the Greater Christchurch region using a range of specialist technology
Manage and improve a range of assets and associated systems
Foster positive internal and external relationships with organizations. This includes other road controlling authorities, the transport industry and emergency services
Drive proactive initiatives that improve operations of technology, safety and optimization within CCC transport environment.
Who are you?
You will have a degree, preferably in Transport, or IT, or a suitably related field
You will have good computer and software skills. Preferably with an interest or experience in transport technologies and operations
You understand how to get the best out of a diverse group of people and agencies. Able to motivate and support others to achieve success in a collaborative environment
You will be a conceptual thinker and an ideas person who has experience challenging the status quo to bring about positive change. You will show this is balanced with the ability to prioritize workflows and get things done
You will have a passion for optimizing traffic flows and complex technical systems and striving for "best for customer" outcomes
What is in it for you?
The Real-Time Operations team is in a high technology growth phase, and this provides an exceptional opportunity to anyone who loves the challenges and rewards this creates. You will be given full on the job training in a highly specialized and technical role – opportunities like this do not come up often, so don't miss out!
Are you passionate about creating a better future? Find out what's possible, apply today.
Additional recruitment information
Salary: will be discussed with the successful candidate.
To apply for this job, please go to our job site https://www.cccjobs.co.nz/home and enter the job code 23706TGN
Applications close on Sunday, 8 August 2021.