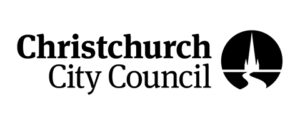 Are you Leader/Manager with a proven track record in optimising systems and motivating teams towards excellence? Read on!
The Christchurch City Council's Real-Time Operations team is a small group of technology and operational professionals dedicated to continual improvement of the traveler's experience across Christchurch.
We are looking for a Real-Time Operations Team Leader to join the team and help us to deliver and improve on the great systems and services we provide. Previous Traffic/Transport experience is helpful but not essential; your leadership expertise and your ability and desire to challenge the norm are what set you apart.
What will you do:
Provide technical leadership to the team of industry experts responsible for Christchurch's intelligent transport solutions (ITS) technology including the network of traffic signals
Introduce technology to better respond to and mitigate the impacts of events on the transport network in real time
Drive proactive initiatives that optimise the existing transport system, reduces daily congestion, lowers crash rates and improves the overall quality of the ITS assets
Foster positive relationships with other internal teams and key external organisations such as emergency services, partner agency staff and the Wellington and Auckland Transport operations centres
Be a key contributor to rapidly moving field of transport technology, a field we have a proud history in
Who are you?:
You have a relevant qualification in management and/or a proven track record in people leadership and system optimisation
As a natural leader you understand how to get the best out of a diverse group of people and enjoy motivating others to achieve success
You will be a conceptual thinker who has experience challenging the status quo, with an ability to disrupt the market and influence others to bring about positive change
You will have a passion for leading people who are optimising complex technical systems and striving for "best for customer" outcomes
What is in it for you?
The Real-Time Operations team is in a high technology growth phase, and this provides an exceptional opportunity to anyone who loves the challenges and rewards this creates. The next major transport event, whether it is the Six60 concert or a traffic signal failure, has your name all over it.
If you are interested in joining the team helping to make travel in Christchurch better today we would love to hear from you!
To view the position description please click on the link at the foot of the page
Additional recruitment information
Salary: Will be discussed with the successful applicant
To apply for this job, please go to our job site https://www.cccjobs.co.nz/home and enter the job code 2448TGN.
Applications close on Monday, 29 November 2021.